How Does a Mortgage Modification Work?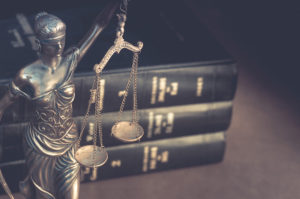 If you've fallen behind on your monthly mortgage payments for any reason, whether it be a financial hardship, medical emergency, or an unexpected loss of income, it can feel impossible to get caught up again. Continuing to ignore your mortgage payments will very quickly result in a foreclosure summons that you may not be prepared for. In certain cases, one of the best options to get out of this situation is to file for a mortgage modification with the bank. The Lyons Law Group, P.A. has the experience needed to properly handle your application and can help you find a mortgage modification with large principal reductions, interest rate reductions, and other favorable terms.
A mortgage modification is a process in which your bank agrees to a new loan agreement with a lower monthly payment and spreads the past-due amount out over a longer length of time. While this process may feel like the perfect option for you, it can sometimes result in a higher interest rate which means that you will end up spending more to pay off your home in the long run. However, with The Lyons Law Group working on your behalf, we will submit all documents in a proper and timely fashion to make sure that you are receiving favorable or even lower interest rates than your original mortgage payment. Your attorney will help you provide all of the required information for your mortgage modification including your income, expenses, proof of your current financial situation, a hardship letter, and other tax documents that need to be filled out properly to qualify.
It is important to keep in mind that every mortgage modification is different because it is entirely dependent upon qualification guidelines. Some of the mortgage modification options include:
Principal Reductions
The main benefit of a mortgage modification is that you'll be able to receive a principal reduction to allow you to repay less than you originally borrowed. Without the help of a qualified attorney, banks are typically unlikely to reduce the principal of a loan. That is why it is so important to utilize an experienced firm like The Lyons Law Group for your modification.
Extended Terms
By extending your payments over a longer term, your loan payments will become smaller.
Postponing Payments
With a good attorney managing your mortgage modification, you may even be able to skip a few loan payments. This will allow you extra time to catch up on all of the other financial reasons for falling behind on your loan in the first place.
Additional Foreclosure Defense Options
While a mortgage modification may be the perfect choice for many homeowners, The Lyons Law Group is able to provide many more foreclosure defense options when necessary. This includes short sales, cash for keys, and countersuits for harassment.
Contact us Today
To find out more about the legal options available to avoid foreclosure, including mortgage modification, contact The Lyons Law Group today. We are conveniently located in New Port Richey, Florida, and will educate you about the entire foreclosure process and work through any legal alternatives and options available to you.