The Florida Foreclosure Process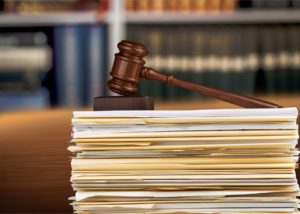 If you're facing a potential foreclosure of your home in Florida, it is important to understand the timeline of events. Falling behind on mortgage payments will result in your bank sending out a letter that you are in default. If you don't pay them, the bank will serve a summons on you giving you 20 days to file a response with the court. From this point, many homeowners don't really know what happens next, which can make the whole process seem even more overwhelming than it already is. In the State of Florida, the foreclosure process consists of:
Pre-Foreclosure
An official foreclosure lawsuit cannot be filed by the bank until you have been given a chance to get caught up on your mortgage. Until this time, the bank's only option to recover the debt is to contact you through threatening letters and phone calls. If you already know that you will not be able to make the monthly payments, it is recommended that you bring on the guidance of an experienced foreclosure attorney during this step of the process. Meeting with a foreclosure attorney early on will give you the chance to discuss solutions and alternatives.
Judicial Foreclosure Process
If you're unable to stop the foreclosure process during the pre-foreclosure phase, the summons and complaint will be filed with a lis pendens to indicate litigation is pending. As the debtor, you will then be given 20 days to provide a formal response to the complaint. This is where your initial foreclosure defense begins and it is highly recommended that you have it drafted by a professional foreclosure attorney.
A Foreclosure Defense Firm That You Can Trust
Depending on your situation, The Lyons Law Group, P.A., will be able to help you find a variety of options to potentially stop or avoid foreclosure. We will ensure that all necessary documents are filed properly, in the correct manner, and at the correct time. This will help us achieve the most favorable result possible on your behalf, whether that be through loan modifications, short sales, or cash for keys.
We will begin your case by inviting you to our office in New Port Richey, Florida, where you can have all of your questions answered by an experienced attorney. As a local law firm, our team does what we do better than anyone else because we have dedicated lawyers who specialize in this type of law. We will look at your case from all different angles to determine the best strategic plan to achieve a favorable outcome.
To learn more about the legal options you have available to you when facing a foreclosure, contact The Lyons Law Group today. We will work together to come up with the best course of action to take for your unique situation.