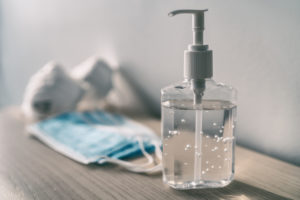 As the coronavirus continues to impact our country, more and more people have started worrying not just about their health and safety, but also how they're going to pay their bills and what they need to do to get their affairs in order. If you're in this position, you can turn to The Lyons Law Group, P.A., for COVID-19 legal advice. Since our founding in 2008, we've grown to become one of the premier real estate law firms serving clients in Pasco and Hernando Counties, and we have the knowledge and experience needed to advise you on a wide range of legal issues relating to COVID-19.
Mortgages
If you've encountered financial difficulties during the coronavirus pandemic, you may be struggling to pay your mortgage. Because so many people are in this predicament, the federal and state governments have taken a number of steps to promote COVID-19 mortgage relief. For example, the federal government enacted the Coronavirus Aid, Relief, and Economic Security (CARES) Act, which imposed a foreclosure moratorium on federal loan servicers and allowed for additional mortgage forbearance on federally backed loans under certain circumstances. Many state governments also enacted suspensions on foreclosures and evictions.
You can feel confident turning to The Lyons Law Group, P.A., for assistance with mortgage relief options during this trying time. Our attorneys have extensive experience with a number of foreclosure defense techniques—including mortgage remodifications, short sales, and deeds in lieu—and we've kept ourselves updated on the various mortgage relief options that have become available during the COVID-19 crisis. We'll carefully analyze your situation and recommend a plan of action that's suited to your specific needs.
Consumer Protection
Even before the coronavirus pandemic began, there were various consumer protection laws in place to protect homeowners from improper debt collection practices and ensure they would receive sufficient assistance. Since then, the federal and state governments have enacted even more laws aimed at COVID-19 debt relief. The federal government, for instance, has temporarily suspended payments on certain federal student loans, and the Federal Deposit Insurance Corporation (FDIC) has encouraged banks to provide relief for customers affected by the pandemic, whether that means waiving late fees and other penalties, increasing credit limits, or modifying loan terms. Many states have also issued price gouging laws and suspended certain debt collection practices for a set amount of time.
If debt collectors are harassing you, you can receive the help you need from the attorneys at The Lyons Law Group, P.A. We are highly experienced with consumer protection laws and can analyze your situation, determine whether you have any potential recourse against your debt collectors, and provide you with advice on the next steps to take.
Estate Planning
As time goes on, it's become more and more apparent that elderly people aren't the only ones at risk for coronavirus complications—the virus can also kill young, otherwise healthy individuals. This knowledge has prompted many people to consider what would happen if they were to become ill or pass away. If that's a concern for you, you can rely on The Lyons Law Group, P.A. In addition to practicing real estate law, we also offer estate planning services, and we can assist you with writing a will, creating a trust, executing a power of attorney, and much more. Or, if a loved one has died and you're now dealing with issues related to inheritance, we can guide you through the probate process.
Schedule a Consultation
If you'd like to receive COVID-19 legal advice that's tailored to your specific situation, contact The Lyons Law Group, P.A., to schedule a free consultation with one of our knowledgeable attorneys. We have offices in New Port Richey and Spring Hill, so just let us know which location would be more convenient for you.