What is Foreclosure?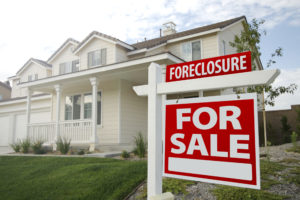 If you've received a foreclosure summons at your home, you may be left wondering what this actually means for you. A foreclosure summons is typically issued after the bank files a lawsuit against you for your home after you have become behind in your monthly mortgage payments. In the past, most defenses against foreclosure were unsuccessful but since the foreclosure crisis and Great Recession, this has begun to change. That being said, it is imperative that you turn to The Lyons Law Group, P.A. to be able to navigate through the entire foreclosure process. We are based in New Port Richey, Florida, and have helped thousands of homeowners throughout the Tampa Bay area by specializing in a foreclosure defense with a focus on allowing you to stay in your home.
Thankfully, there are alternatives to just simply losing your home to the bank while going through the foreclosure process. The attorneys at The Lyons Law Group will walk you through all of these options to determine which one is the right choice for your unique situation. We learn something from every case we take to trial and use this accumulated experience to put together the best legal strategy for each of our clients. Some of the potential solutions for a foreclosure defense include:
Loan Modifications
In a loan modification, we will work with your bank to reduce your monthly mortgage payment and the principal amount owed on the loan depending upon your current financial situation. A mortgage modification is common when you owe the bank more than the home is worth and this useful option will allow you to keep your home and make monthly mortgage payments at a price you can afford.
Short Sale & Deed-in-Lieu of Foreclosure
In a short sale, we will get permission from the bank for you to sell your home for less than you owe. This appealing alternative can help you clean up your credit because you will no longer owe any money on your home and you will be given a fresh start in a more affordable location. Similarly, a deed-in-lieu of foreclosure will allow you to simply hand over your house to the bank to end the foreclosure process. In both of these examples, it is important to have the right paperwork on file or the bank will still be able to come after you for the rest of the money owed at a later date. With The Lyons Law Group on your side, we will ensure all paperwork is properly filed.
Cash for Keys
As part of the short sale or deed-in-lieu process, your bank may provide you with "cash for keys" or other relocation money options. It is important to analyze all of these options and we will help you make the right choice to have the banks give you back the most money possible after leaving your home.
Contact The Lyons Law Group for a consultation at our office in New Port Richey, FL. We will discuss all of the available foreclosure defense options at your disposal, whether that is reaching a settlement or going all the way to trial.
January 30, 2020