How to Deal with Debt Collectors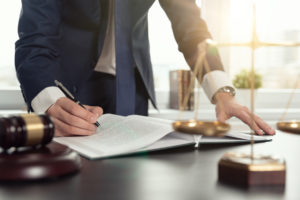 One of the most troubling aspects of going through financial hardship is the incredible amount of phone calls and threatening letters you will receive from debt collectors. When going through this stressful time, you may be wondering how best to deal with these irritating debt collectors. Trying to navigate the debt collection industry can feel very difficult and scary, but it is important to remember that they are required to treat you with the fairness and respect that you deserve. One of the best ways to deal with harassing phone calls and letters is to turn to the experienced attorneys at The Lyons Law Group, P.A. for the help and guidance you need.
Types of Violations
If you're wondering if the collection agency that is currently trying to collect your debt is violating any laws in the way they try to get in contact with you, some of the illegal tactics include:
Calling your friends, family, neighbors, or employers to collect a debt
Calling you after 9 p.m. or before 8 a.m.
Falsely representing that the debt collectors work for a credit bureau or government agency
Misrepresenting paperwork
Collecting more money than is actually owed, unless allowed by law
Recordings, or robocalls, from companies that you haven't given your written permission to
And more
One piece of advice that will be very helpful in your potential trial is to record every single call and save voicemails from the debt collectors and robocallers that are trying to collect a debt. In addition, save all letters and take screenshots of any text messages that you may receive from these agencies. When combined with detailed notes, we'll be able to help you recover damages because we will now have proof of any wrongdoings by your debt collectors.
Lyons Law Group Will Make Debt Collectors Leave You Alone
To make all of the harassing phone calls, letters, and automated calls stop once and for all, we will fight back against the banks on your behalf. In doing so, we will find out if the debt collector even has the right to collect any money from you at all. If the debt collectors are truly trying to scam you out of your money or have violated a law in their method of trying to collect a debt, we will file a lawsuit to collect money damages that will be paid for by the debt collectors who have been harassing you throughout this stressful time.
To learn more about the best way to deal with debt collectors and how you can fight back, contact The Lyons Law Group today.
December 31, 2019